Live well at Estilo
Gardner Vaughan Group is proud to present Estilo On The Park, Chermside.
A brand new collection of 1,2,3 & 4 bedroom residences set on the edge of Seventh Brigade Park, perfectly positioned for a peaceful and convenient lifestyle.
---
Location
81 Kittyhawk Drive, Chermside
Number of Apartments
122 Apartments over three towers:
Stage 1 – Lujosa – 38 Apartments – 1 & 2 bedrooms sold out
Stage 2 – Belleza – 33 Apartments  – 1 & 2 bedrooms sold out
Stage 3 – Escencia – 51 Apartments + 4 Commercial
Features & Facilities
Stunning parkside location with 73ha of recreation
Situated opposite Westfield – your one-stop hub for shopping & leisure
Outdoor pool surrounded by beautiful landscaped gardens
Beautifully appointed apartments with luxurious finishes
Rooftop terrace with indoor & outdoor dining
Relaxation zones
Resident and visitor parking
Price Range
$399,000 – $5,000,000
Commencement & Completion
Commencement Early 2022 – Completion Late 2024

Estilo on the Park is a proud UDIA certified EnviroDevelopment
Catch up on the latest Construction Update
The Chermside Estilo on the Park community is steadfastly growing.
Join Warren for a short construction update.
Check back again next month for more insight about Estilo on the Park's build progression.
---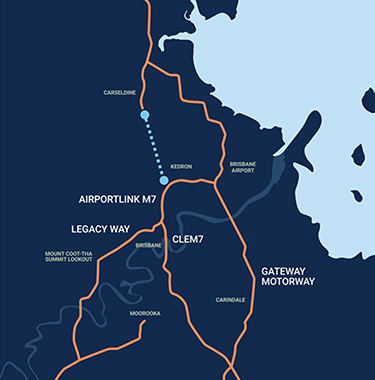 Tunnelling for Community Growth
Tunnelling for Community Growth
Gympie road tunnel, a catalyst for connectivity and job expansion.
The Palaszczuk Government has announced it will invest $35 million in a detailed investment proposal towards building a congestion-busting road tunnel between Kedron and Carseldine in Brisbane's north.
Minister for Transport and Main Roads Mark Bailey stated: "A Gympie Road Bypass solution would complement the works currently underway to bust congestion and improve connectivity as part of the Northern Transitway from Kedron to Chermside."
The proposal will directly benefit the economic well-being of Chermside and Northern Brisbane suburbs through connections to better services and jobs, helping sustain local businesses and industries. It is estimated to support an average of 14,850 direct jobs over four years.
Suburban Futures congratulated the State Government on this initiative and are going further with a new study exploring how the tunnel could finally realise Chermside's opportunity as a regional business centre, reporting what it could be like with 50,000 jobs.
Sources:
Suburban Futures – suburbanfutures.com.au/news/,
Queensland Government – statements.qld.gov.au/statements/97937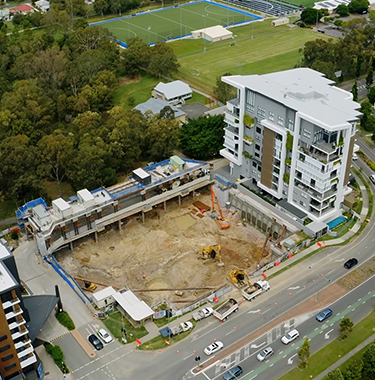 Curious to learn how Estilo on the Park was first brought to life?
Curious to learn how Estilo on the Park was first brought to life?

Join Simon, Gardner Vaughan Group Managing Director, as he shines a light on the initial stages of planning and how the in-house expertise at GVG breathed life into Estilo on the Park. Highlighting the construction of 'The Bridge' – like an outstretched hand, it connects both sister development Estilo on Kittyhawk and neighbouring friends at Park House in Chermside.
Apartments that enhance your lifestyle
Enjoy a healthy and balanced life living on the parkland & opposite retail opulence.
Feel connected at Estilo
The essence of the community is at the heart of Estilo. The stunning central pool and rooftop recreational spaces provide an opportunity for residents to connect and live well!
Your home at Estilo
Beautifully designed apartments offer all-year-round comfort. Generous living spaces overlook the parkland with an abundance of light and luxury finishes throughout.