About Us.
We're an award-winning property development and building company with over two decades of experience building & developing in Brisbane and the Sunshine Coast. Over the last 10 years, our primary focus has been on apartment and townhome developments.
Our people manage every facet of development and construction, with expertise in commercial projects, student accommodation, childcare centres, schools and other residential properties. This is where our team excels; and will continue to do so for years to come.
We are at home in SEQ, understanding the Brisbane & Sunshine Coast market intimately. Our expertise is in the design & development of homes to suit liveability in exceptional locations.
But most of all, as a partner, supplier or client – we care how you live.
Our people.
People are at the heart of everything we do. From the moment you walk into our sales centre, through to the exciting day you move into your new home – we're with you every step of the way.
Our team offers expertise encompassing all facets of property development, project management, construction, community management, sales & marketing, and property management all under one roof.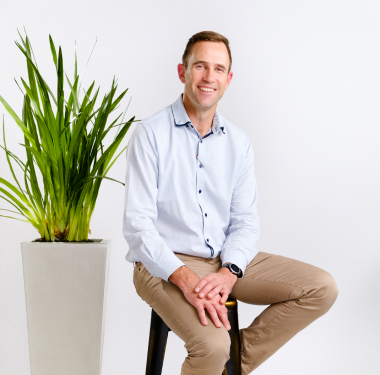 Simon Betteridge
MANAGING DIRECTOR
Simon Betteridge
MANAGING DIRECTOR
As Managing Director of Gardner Vaughan Group, I view my role as "head of vision, people, performance and culture".
It starts with assembling the right crew, and from there my core role is to provide the optimum conditions for them to thrive, ensuring they have a sense of purpose and belonging in a role that enhances and challenges their strengths and provides growth and fulfillment.
I ensure we are always learning from our mistakes and looking for ways to improve on what we do, and how we do it.
I draw on 25 years experience in building, development, and business, to provide support, guidance, and direction, and ensure that the vision, mission, and values set by our board and executive are kept in focus, challenges dealt with, risks managed and opportunities realised.
If I get it right, our customers, staff, suppliers, consultants, contractors, and investors will always know that we care how they live.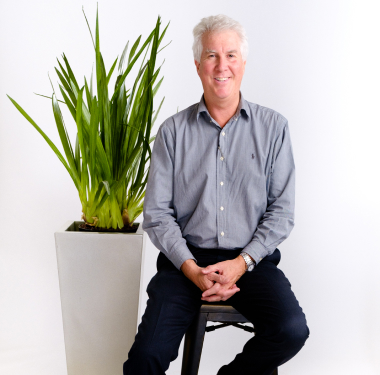 Guy Gardner
FINANCE DIRECTOR
Guy Gardner
FINANCE DIRECTOR
As the founder of Gardner Vaughan Group, I have seen the company evolve well beyond anything that I could have imagined. I started as a structural engineering consultant, specialising in the design of long span structural timber buildings (warehouses, churches, swimming pool enclosures). Over the 32 year journey, GVG has grown into a residential highrise development company which designs, builds, markets and manages all its projects. It is fitting that a cycle was completed this year with the completion of our 11 storey Monterey Kangaroo Point project, which is built out of Cross Laminated Timber.  Over our journey, we have acquired significant expertise in design, construction and marketing and now our focus is the management of our projects, and more importantly, our customers' expectations and satisfaction. I am proud that we design high quality, safe and functional apartments with facilities that compliment the needs of the residents.  Our focus and drive is to provide support to aid our customers' journey during the purchasing process, we must provide after sales service that shows our full commitment to the end product meeting all our customer's expectations. The culmination of our journey so far has achieved all of this and is summed up in our brand tagline: "We care how you live".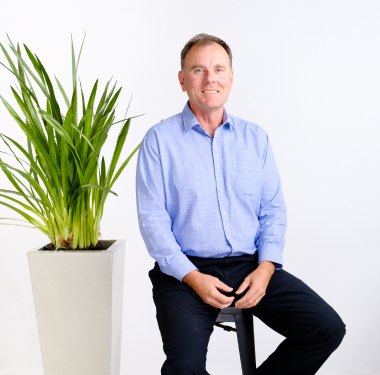 Darryl Vaughan
ACQUISITIONS & PLANNING DIRECTOR
Darryl Vaughan
ACQUISITIONS & PLANNING DIRECTOR
I joined with Guy Gardner at the inception of Gardner Vaughan Group in 1997, coming home off the back of Guy's consulting engineering business dating back to 1987. Our growth from a very small engineering consultancy into a broad based residential property business has been at times challenging, but always rewarding. Over this time we have come to recognise that at the very centre of our business success are the people; our management team, our employees, our investors, our customers, our business partners and everyone else we meet every day. Nurturing these relationships and ensuring everyone gets the outcome they require will ensure a long and prosperous future for GVG.
My core role in GVG is to secure future opportunities for the business through acquisition of development sites and to assess the regulatory environment to guide the initial creation of innovative design solutions. I consult with Guy, Simon, the rest of the team and business partners, to ensure we leverage the collective knowledge and wisdom of the group to create the optimum solutions for the best residential projects in South East Qld and give our customers a unique and inspiring place to call home.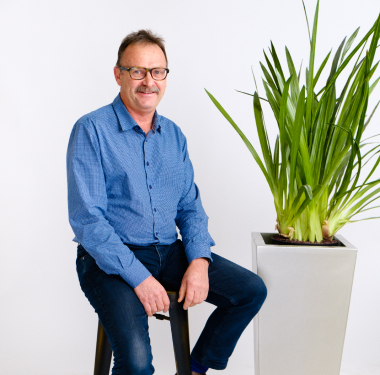 Geoff Price
BUILDING & PROPERTY MANAGEMENT DIRECTOR
Geoff Price
BUILDING & PROPERTY MANAGEMENT DIRECTOR
Joining the company in 2005 construction and building was my passion and GVG was the vehicle to fulfill this goal. With the progression of the Gardner Vaughan brand there has been a need to look after our buyers from an after sales perspective and ensure each buyer/owner is satisfied with their new home. My role being  after sales includes an interface between the buyers, owners and body corporates with the developer and builder to make sure all concerns are resolved. It also allows for me to still have a connection to construction which has led me to my role now. It is a pleasure to be included in making our developments a place where people enjoy living.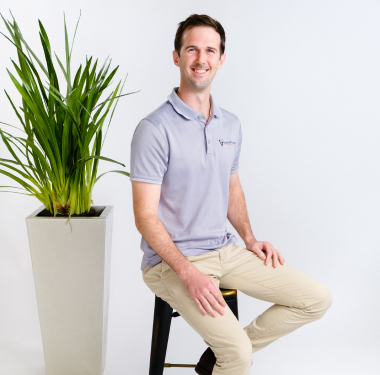 Callan Walsh
CONSTRUCTION DIRECTOR
Callan Walsh
CONSTRUCTION DIRECTOR
I love being part of the journey to be able to improve upon spaces to become a high quality home and places of joy for others. I enjoy being part of a project management team that is able to take a project from concept to completion and contribute to enriching lives, communities and the built environment. I am reassured that we are fortunate we have like minded long term stakeholders that have the expertise as a team to navigate the opportunities and challenges together. It's immensely satisfying to know that I am part of a process and movement where no stone has been left unturned in a quest to continually improve the experience of all.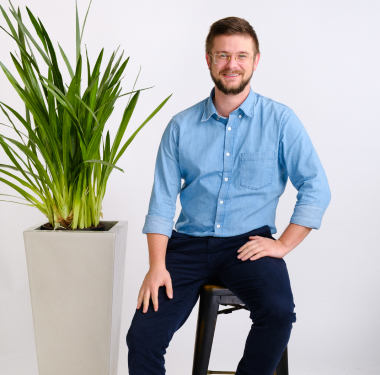 Jordan Price
DESIGN DIRECTOR
JOINED 2008
Jordan Price
DESIGN DIRECTOR
I am passionate about designing buildings that are highly functional and aesthetically pleasing. The ultimate goal for each design is to create private and communal spaces that enhance the resident's lifestyle, whilst giving a unique visual identity to each project. I enjoy collaborating with both the sales team and the construction team to create quality apartments that people can feel at home in. It is also important to me that feedback from our customers makes it back to the design team for improvement on the next project.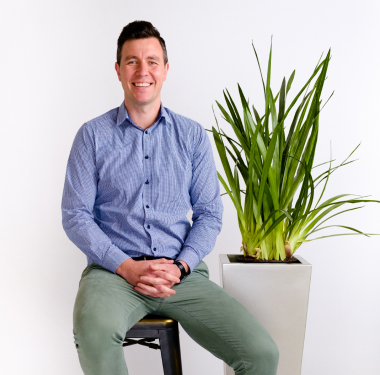 Sam Gardner
MARKETING & SALES DIRECTOR
JOINED 2015
Sam Gardner
MARKETING & SALES DIRECTOR
Whether this be from a personal standpoint in genuinely wanting clients to enjoy their journey with us, or from finding a niche in the market and being the best at it, or from the understanding that getting the journey right boosts client satisfaction, the journey is important to me. Should I fail in converting a buyer, I need to know what has happened during their journey, and whether it is something we could have improved on. Understanding every buyers journey with GVG allows us (and myself) to improve.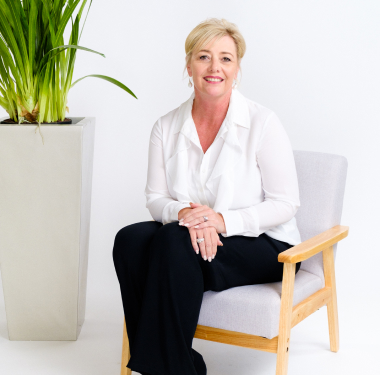 Claire O'Hara
MARKETING & SALES MANAGER
JOINED 2015
Claire O'Hara
MARKETING & SALES MANAGER
Building a collaborative story about a development excites me! I love to bring a development to life and showcase its story through all print & digital mediums. Ensuring each individual development is unveiled to the buyers as professionally, informatively and visually pleasing as possible is at the forefront of what I do. Building trust and confidence with our customers is paramount, every tiny detail, piece of collateral, advertisement or digital medium needs to portray the benefits of buying and living in a GVG Community. Exceptional marketing is my passion and I love to develop, enhance and critique every detail. Ultimately my role invites the first touch point into our business and once engaged the quality, beauty and community feel of our developments shines through!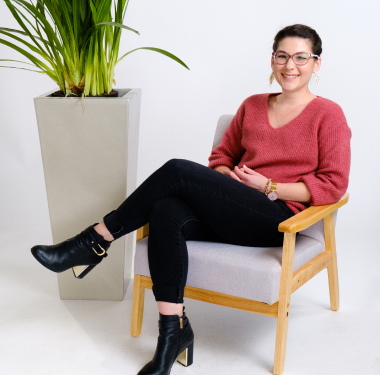 Katrina Jose
CUSTOMER AMBASSADOR
JOINED 2018
Katrina Jose
CUSTOMER AMBASSADOR
We need to ensure that customers know that we care how they live through their experience with us!!
Customer relations is something that I fell into and thoroughly enjoy. Building trust today means giving customers what they want, both in terms of product performance and also services that the company can provide. The journey for all our clients is something that should be enjoyed and hassle free. It is important to me that our clients receive the best customer service and know that whatever comes up after moving in, I am always there to give assistance. People don't buy what you do – they buy why you do it.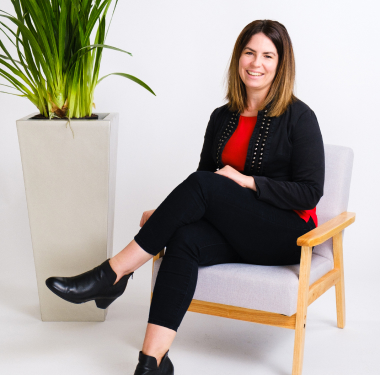 Gemma Gafa
GRAPHIC DESIGNER
JOINED 2021
Gemma Gafa
GRAPHIC DESIGNER
Creativity is what ignites my imagination. Colour, composition and typography has fascinated me since I was a little kid, it is part of who I am. Graphic design to me can evoke emotion and response, you learn how to listen, problem-solve with visual solutions and bring ideas to reality. Essentially I am a storyteller! GVG's architecturally designed boutique residences speak for themselves and make my everyday tasks easy! Collaborating across GVG's exciting developments, communicating and promoting them to shine, sing and resonate with all, particularly the valued customers of Gardner Vaughan Group, is what inspires me.
Sandra Gardner
SALES AGENT
Sandra Gardner
SALES AGENT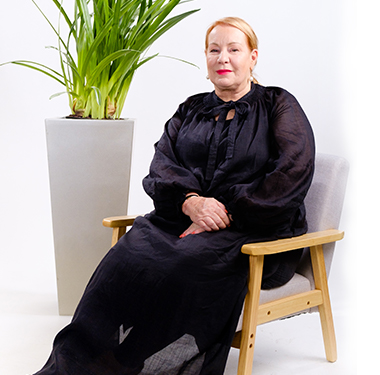 Annie Hayes
SALES AGENT
My passion is matching our clients with their ultimate dream "forever " home. This involves getting to know clients and more importantly understanding their needs.
An interiors background and many years selling "off-plan apartments " as well as completed residences, gives a greater understanding of how to achieve the optimum results for our clients, with what is possibly the single most important home our clients will ever purchase.
There is no greater pleasure than to see the delight on our clients' faces when handing over the keys to the new residence of their dreams, even better when our clients are still delighted after many years.
Having worked with Gardner Vaughan Group for over 15 years I have been lucky enough to experience this many times, so have the utmost confidence in the outcome when assisting the team at GVG to provide our clients with their high-quality luxury residence.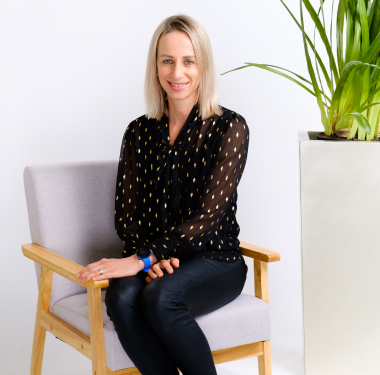 Mel O'Brien
P.A. TO ANNIE HAYES
JOINED 2017
Mel O'Brien
P.A. TO ANNIE HAYES
I have a passion for property having worked in various roles over the last 20 years within Real Estate. Only taking time off to have my 3 kids who keep me very busy.
I have worked with Annie since 2013, we work together as a great team to give our buyers a relaxed stress free experience when purchasing their new homes.
Having renovated and built 2 homes myself I am very familiar with the process and the stresses but also the excitement that comes with the process.
I have a genuine desire and passion for delivering an exceptional customer experience and strive to ensure all expectations of our clients are exceeded!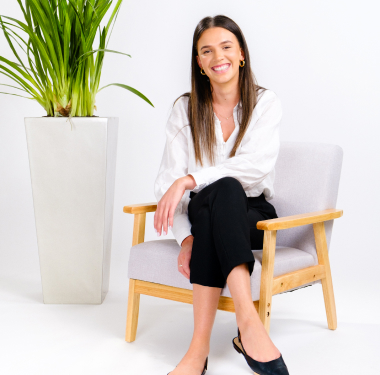 Claudia Lawler
SALES ADMINISTRATOR
JOINED 2021
Claudia Lawler
SALES ADMINISTRATOR
Supporting the Sales & Marketing function of Gardner Vaughan Group gives me the opportunity to be a part of ensuring that our client's journey with us is personal and pleasant. It is paramount to me that Buyers know how much as a company we care how they live.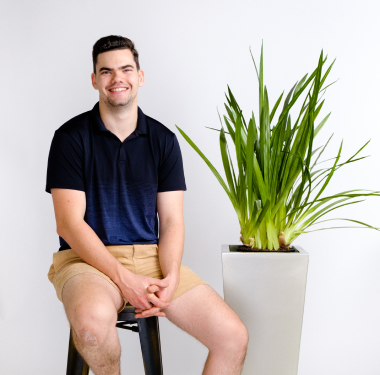 Nicholas Curthoys
DIGITAL, WEB & SOCIAL CONSULTANT
Nicholas Curthoys
DIGITAL, WEB & SOCIAL CONSULTANT
I've always loved the ability of great photo and video to cut through the noise and reach people. My ability to tell Gardner Vaughan Groups story to people is why I do what I do. Photos and videos are my tools to get through to people!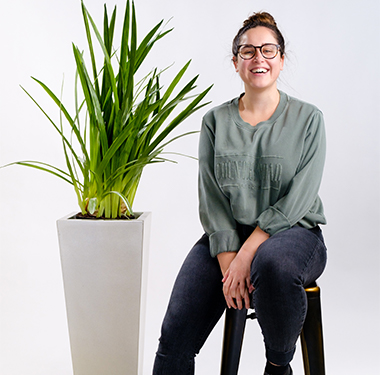 Hannah Morrison
DESIGN ASSISTANT
JOINED 2019
Hannah Morrison
DESIGN ASSISTANT
'I love creating spaces that make you feel at home'  From living rooms to recreational areas, designing a space that is both functional and comfortable for you is the reason I enjoy my job at Gardner Vaughan Group.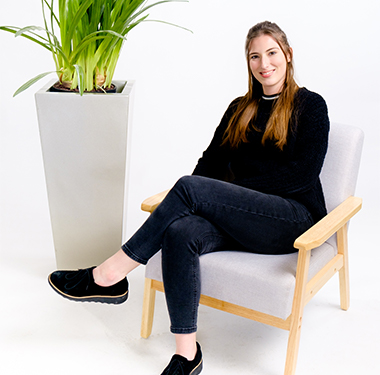 JOINED 2021
Anneka Loechel
DRAFTER
I am passionate about designing spaces that people will love while also meeting both their needs and wants. Working with the inhouse team and experiencing the collaboration that is necessary to create these spaces is what excites me about working at GVG.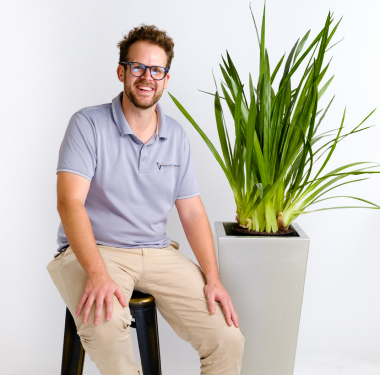 JOINED 2016
Johl Fyfe
PROJECT MANAGER
To see a project come to life from the initial concept sketches and feasibility studies to a completed project is the ultimate joy. The problem solving and teamwork collaboration that is required throughout the entire development process is what drives me in the role I play at Gardner Vaughan Group. I enjoy working together with our inhouse team, our external consultants, subcontractors, suppliers to provide a product that our clients love.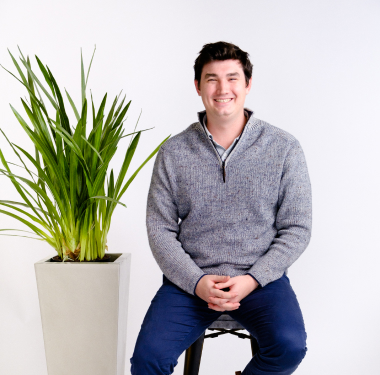 Hamish Bell
CADET CONTRACT ADMIN
JOINED 2021
Hamish Bell
CADET CONTRACT ADMIN
In my role I am responsible for buyer change administration, document control and assisting the construction team with tendering and delivery for upcoming and existing projects. These activities are essential in the GVG process as we pride ourselves on delivering customer satisfaction and excellent build quality. Being organised is vitally important for these processes to run successfully, so keeping our plans up to date in the office and on site is key.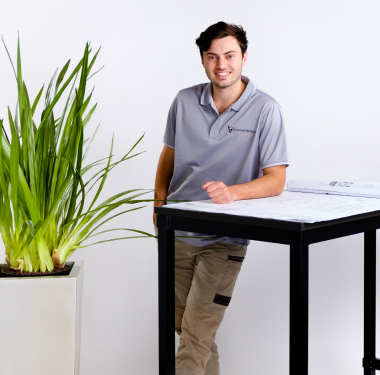 Jeremy Ahmet
CADET CONTRACT ADMIN
Jeremy Ahmet
CADET CONTRACT ADMIN
As a Contract Administrator I have learned the intricacies of how a development gets off the ground and the workload behind cost and time efficiencies. There are many moving parts to a successful development and at GVG I have been introduced to fantastic policies & procedures and learned the skills to ensure I can manage all of these elements from inception to completion.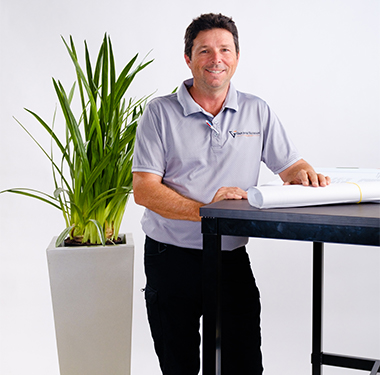 Nigel Waters
CONSTRUCTION MANAGER
JOINED 2021
Nigel Waters
CONSTRUCTION MANAGER
There is no greater satisfaction to start with a piece of land and co-ordinate and create a single development, multi-stage or master-planned development. I enjoy the challenge of managing the process from beginning to end. Coordination and management between the employees, sub-contractors and fulfilling Council requirements are not only satisfying but a great achievement. Having worked with GVG for many years now I have enjoyed every single project for its diversity and uniqueness. But there is no greater satisfaction in handing over the apartments to their new owners at completion!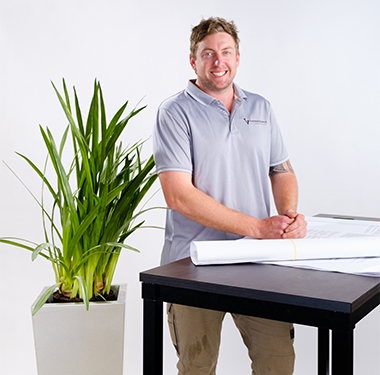 Tim Hanna
SITE MANAGER – YERONGA
Tim Hanna
SITE MANAGER – YERONGA
The process of constructing a residential development is both challenging & very rewarding, from the early stages of planning and logistics to scheduling & leading the construction team to excel and overcome obstacles. There is a great deal of care & detail in every unique GVG build, and I take pride in playing a role to deliver a high-quality outcome. I gather great satisfaction for being a part of a build that is a significant milestone for each of GVG's customers.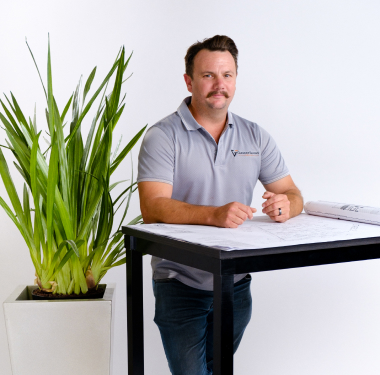 Trent George
SITE FOREMAN
My role as site foreman is to encourage a collaborative culture on our sites. I enjoy encouraging and mentoring our junior employees and liaising with all stakeholders to ensure our site runs as efficiently as possible. The ultimate outcome for me is to ensure quality and safety is paramount and there is no better feeling than getting to the end of a development and handing over a high quality product to the client.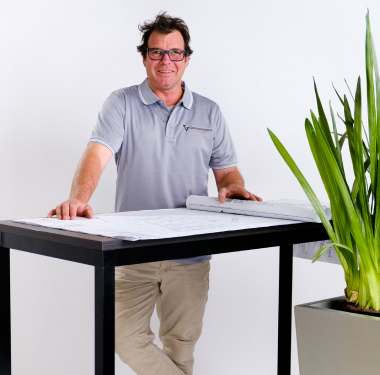 Ben Kelly
SITE FOREMAN
As site foreman my main driver is the company culture and ensuring quality is at the forefront of everything we do. I take the responsibility of managing all of the trades & subcontractors very seriously and my ultimate goal is to ensure GVG produces a high quality development in the most cost efficient and timely manner. As part of the GVG team I thoroughly enjoy my role in providing new homes for our clients with the confidence that they are receiving the best possible end product.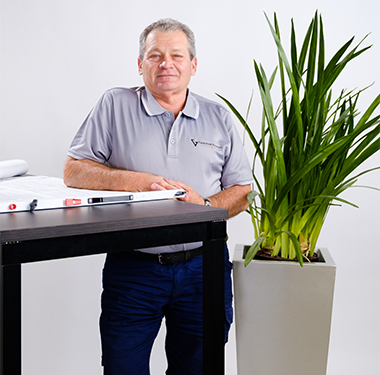 Aurelio De Innocentis
SITE FOREMAN
JOINED 2021
Aurelio De Innocentis
SITE FOREMAN
As site foreman, I am passionate about maintaining a collaborative culture and believe that the best results for our clients come from trust. I take pride in my management of stakeholders at all levels. I also enjoy coordinating and managing trades and subcontracts at all levels. I am a committed team member who wants to deliver high-quality outcomes for GVG.
Damon Lynch
JUNIOR FOREMAN
JOINED 2021
Damon Lynch
JUNIOR FOREMAN
I enjoy working as part of a team, to be involved in a project from design through to completion. I enjoy working through the unique obstacles each project presents and working to deliver clients dream homes. Seeing a completed project come together and the final build quality also gives me a sense of pride and satisfaction within my role at GVG.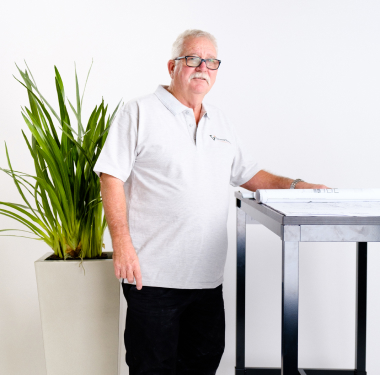 Ross Spring
DEFECTS MANAGER
Ross Spring
DEFECTS MANAGER
I am proud to be one of the longest serving members at Gardner Vaughan.
It is sometimes the small finishing touches that may be missed by one of our trades that can make all the difference to your home. When these come to my attention it is my objective to determine the best solution to rectify the issue with minimal disruption to you and your family. Your complete satisfaction with our final product is my aim.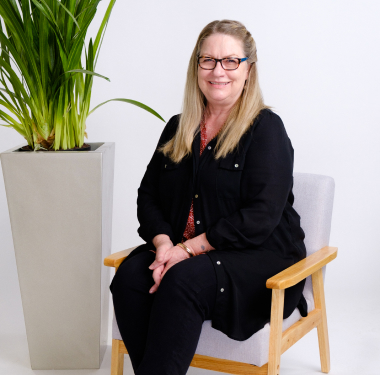 Lyndle Thompson
OFFICE MANAGER
JOINED 2006
Lyndle Thompson
OFFICE MANAGER
I have been part of the GVG team for over 15 years now.  My main responsbilities entail office management and accounting. I like to promote a positive and healthy team environment and do my best to entertain the office staff and create an upbeat environment for everyone to enjoy their working day!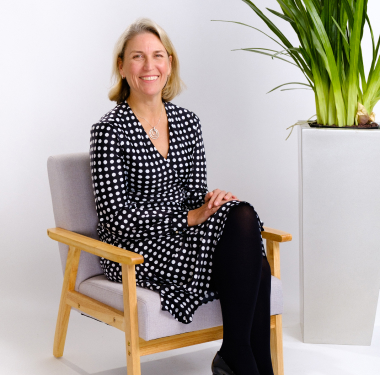 Marina Cooper
EXECUTIVE ASSISTANT
JOINED 2021
Marina Cooper
EXECUTIVE ASSISTANT
A smooth operating office is my priority.
My focus is to save time and energy for the GVG executive team that I support. I ensure that they are able to focus on higher level items, by taking on distractions and time consuming tasks. With collaboration I strive to devise ways to improve current systems. I aim to maintain strong relationships with internal and external stakeholders as an extension of the management team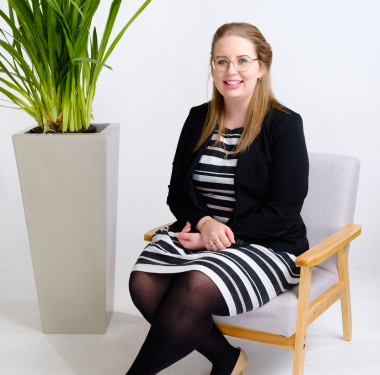 Samantha Berrey
BUSINESS MANAGER FOR QMGT GROUP
Samantha Berrey
BUSINESS MANAGER FOR QMGT GROUP
Samantha brings over 10 years' property management experience to her role. Her enthusiasm and passion are what drives her to strive for success in every aspect of her career. Samantha expertly fulfils her role for QMGT division as Business Manager by managing the entire tenancy division of our company, and keeping all clients comprehensively up to date every step of the way. Her communication and "tech" skills are paramount in providing an exceptional level of service. Owners can be assured that their valuable investment property is handled with the utmost care, ensuring quality tenants are found for their property and that it is maintained to a high standard throughout the tenancy.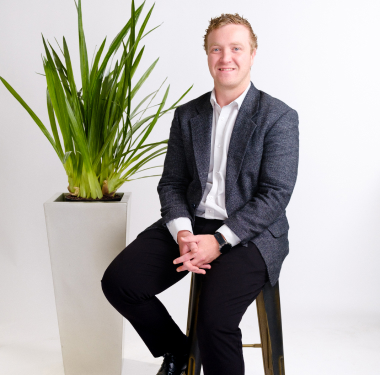 Jayde Curran
PROPERTY MANAGER
JOINED 2021
Jayde Curran
PROPERTY MANAGER
Property Management is more than just managing somebodies investment. It is both passion and commitment as well. I get to meet some amazing owners as well as tenants in what can be sometimes a challenging career. I get to deal with persons of all cultures and backgrounds and take pride in doing my job well.
I look forward to being able to assist you on your next journey.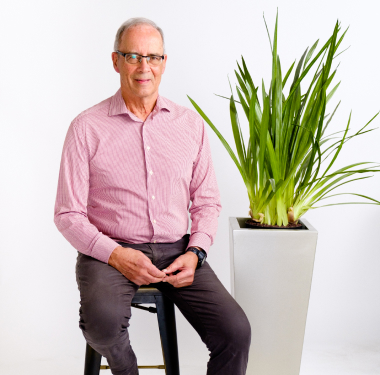 Paul Khan
BUILDING MANAGER
Paul Khan
BUILDING MANAGER
Paul is our very experienced Building Manager with involvement in the Real Estate industry spanning many years, as an investor and also management rights of substantial residential high-rise complexes and town house developments. With a long term property and facilities management background, Paul has the ability and practical experience to be able to monitor your building from many angles including rectification of minor general maintenance issues on the spot. Very personable and with great attention to detail, his constant on-the-ground approach ensures that all aspects of your complex are managed to the highest standard. His comprehensive knowledge of "all things" building management helps him to engender a comfortable community living environment for all residents.