About Us.
We're an award-winning property development and building company with over two decades of experience building & developing in Brisbane and the Sunshine Coast. Over the last 10 years, our primary focus has been on apartment and townhome developments.
Our people manage every facet of development and construction, with expertise in commercial projects, student accommodation, childcare centres, schools and other residential properties. This is where our team excels; and will continue to do so for years to come.
We are at home in SEQ, understanding the Brisbane & Sunshine Coast market intimately. Our expertise is in the design & development of homes to suit liveability in exceptional locations.
But most of all, as a partner, supplier or client – we care how you live.
Meet our Leaders.
People are at the heart of everything we do. From the moment you walk into our sales centre, through to the exciting day you move into your new home – we're with you every step of the way.
Our team offers expertise encompassing all facets of property development, project management, construction, community management, sales & marketing, and property management all under one roof.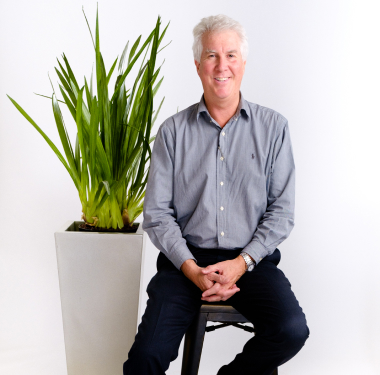 Guy Gardner
FOUNDING DIRECTOR
Guy Gardner
FOUNDING DIRECTOR
Finance
As the founder of Gardner Vaughan Group, I have seen the company evolve well beyond anything that I could have imagined. GVG started as a structural engineering consultant, specialising in the design of long-span structural timber buildings (warehouses, churches, swimming pool enclosures).
Over the 32 year journey, GVG has grown into a residential high-rise development company that designs, builds, markets and manages all its projects. It is fitting that a cycle was completed this year with the completion of our 11 storey Monterey Kangaroo Point project, which is built out of Cross Laminated Timber.
Over our journey, we have acquired significant expertise in design, construction and marketing and now our focus is the management of our projects, and more importantly, our customer's expectations and satisfaction
I am proud that we design high quality, safe and functional apartments with facilities that complement the needs of the residents.
Our focus and drive are to provide support to aid our customers' journey during the purchasing process, we must provide after-sales service that shows our full commitment to the end product, meeting all our customer's expectations. The culmination of our journey so far has achieved all of this and is summed up in our brand tagline: "We care how you live".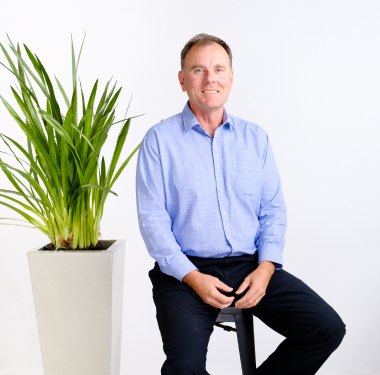 Darryl Vaughan
FOUNDING DIRECTOR
Darryl Vaughan
FOUNDING DIRECTOR
Site Acquisition
I joined with Guy Gardner at the inception of Gardner Vaughan Group in 1997, coming home off the back of Guy's consulting engineering business dating back to 1987. Our growth from a very small engineering consultancy into a broad based residential property business has been at times challenging, but always rewarding. Over this time we have come to recognise that at the very centre of our business success are the people; our management team, our employees, our investors, our customers, our business partners and everyone else we meet every day. Nurturing these relationships and ensuring everyone gets the outcome they require will ensure a long and prosperous future for GVG.
My core role in GVG is to secure future opportunities for the business through acquisition of development sites and to assess the regulatory environment to guide the initial creation of innovative design solutions. I consult with Guy, Simon, the rest of the team and business partners, to ensure we leverage the collective knowledge and wisdom of the group to create the optimum solutions for the best residential projects in South East Qld and give our customers a unique and inspiring place to call home.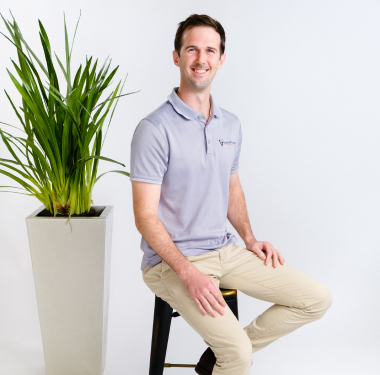 Callan Walsh
DIRECTOR
Construction
I love being part of the journey to be able to improve upon spaces to become a high quality home and places of joy for others. I enjoy being part of a project management team that is able to take a project from concept to completion and contribute to enriching lives, communities and the built environment. I am reassured that we are fortunate we have like minded long term stakeholders that have the expertise as a team to navigate the opportunities and challenges together. It's immensely satisfying to know that I am part of a process and movement where no stone has been left unturned in a quest to continually improve the experience of all.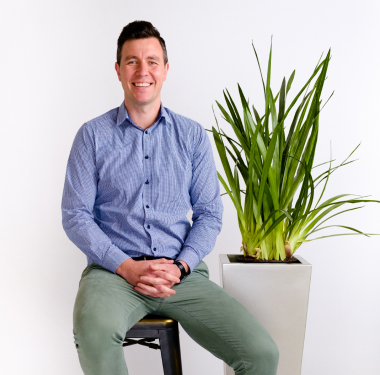 JOINED 2015
Sam Gardner
DIRECTOR
Sales and Marketing
Whether this be from a personal standpoint in genuinely wanting clients to enjoy their journey with us, or from finding a niche in the market and being the best at it, or from the understanding that getting the journey right boosts client satisfaction, the journey is important to me. Should I fail in converting a buyer, I need to know what has happened during their journey, and whether it is something we could have improved on. Understanding every buyers journey with GVG allows us (and myself) to improve.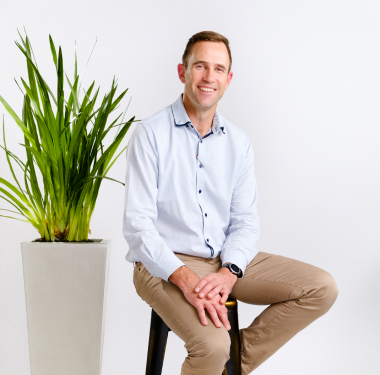 Simon Betteridge
DIRECTOR
Continuous Improvement Director
As Continuous Improvement Director of Gardner Vaughan Group, I view my role as "head of vision, people, performance and culture".
It starts with assembling the right crew, and from there my core role is to provide the optimum conditions for them to thrive, ensuring they have a sense of purpose and belonging in a role that enhances and challenges their strengths and provides growth and fulfillment.
I ensure we are always learning from our mistakes and looking for ways to improve on what we do, and how we do it.
I draw on 25 years experience in building, development, and business, to provide support, guidance, and direction, and ensure that the vision, mission, and values set by our board and executive are kept in focus, challenges dealt with, risks managed and opportunities realised.
If I get it right, our customers, staff, suppliers, consultants, contractors, and investors will always know that we care how they live.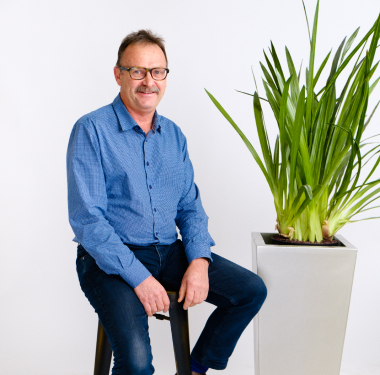 Geoff Price
DIRECTOR
Property Management
Joining the company in 2005 construction and building was my passion and GVG was the vehicle to fulfill this goal. With the progression of the Gardner Vaughan brand there has been a need to look after our buyers from an after sales perspective and ensure each buyer/owner is satisfied with their new home. My role being  after sales includes an interface between the buyers, owners and body corporates with the developer and builder to make sure all concerns are resolved. It also allows for me to still have a connection to construction which has led me to my role now. It is a pleasure to be included in making our developments a place where people enjoy living.