"As GVG's founder, I've seen us evolve from structural engineering to crafting vibrant communities. Our journey mirrors our commitment to quality, safety, and stakeholder satisfaction. Beyond buildings, we shape lifestyles. At Gardner Vaughan Group, our ethos is simple yet profound: we care how you live!"

Guy Gardner, Founding Director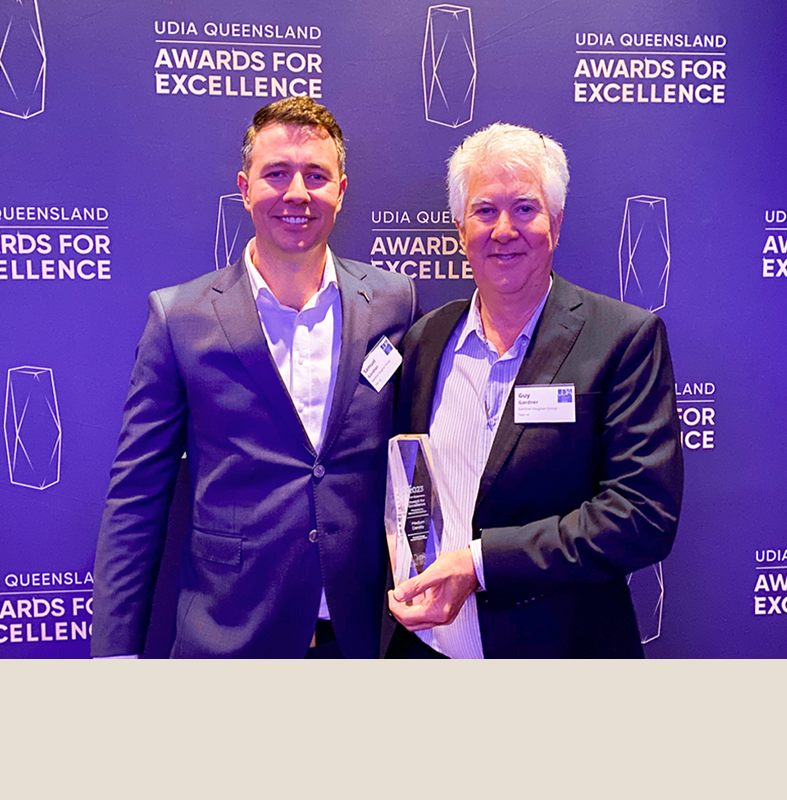 Yours in every detail.
Whether you're downsizing, or buying your first home, when you purchase a GVG property, we're with you every step of the way. And, once you move in, you'll see how our communities are designed to bring people and experiences together.
At GVG, we critique every aspect of every home we design and build. Why? High quality in construction and materials are important to us. And, so is respecting the individuality of the people who choose to make our apartments home. Because, your new home is yours in every detail.
FIND OUT MORE
Current projects.
Bask
BOKARINA BEACH – JUST RELEASED – NOW SELLING, OFF THE PLAN
Have you ever dreamed of owning a piece of paradise on the Sunshine Coast? Look no further – we're thrilled to introduce you to Bask Bokarina, unparalleled coastal living that captures the essence of luxury and tranquility right by the sparkling shores of Bokarina Beach.
Bask offers quality, comfort, and recreational facilities for a vibrant life. Discover 135 beautiful apartment homes and a synergy of 9 engaging retail spaces – where the sun, sea, and comfort unite.
FIND OUT MORE
Stonebrook
STONES CORNER – NOW SELLING, OFF THE PLAN
Looking for green space, playgrounds for the kids and excellent accessibility to the CBD? Relax and enjoy an idyllic lifestyle opposite Hanlon Park at Stonebrook. Coming to life in 2023 at Stones Corner, Brisbane. Featuring 90 Apartments over 9 Levels anchored by the balance between nature and urbanisation. A retreat from the outside world awaits.
FIND OUT MORE
Estilo on the Park
CHERMSIDE – NOW SELLING, OFF THE PLAN
Fancy cosmopolitan living in a Parkside location?
Located on 73ha of parkland, close to the heart of thriving Chermside – a vibrant commercial, retail and entertainment hub in Brisbane's inner north – Estilo offers amazing convenience, at your doorstep.
The essence of community sits at the heart of Estilo. Here, a stunning central pool and rooftop recreational spaces mean residents will find making connections easy.
FIND OUT MORE
Zinc
BOKARINA BEACH – NOW SELLING, OFF THE PLAN
Considering your next move? You'll love Zinc Apartments and Beach Houses, now coming to life at Bokarina Beach on the stunning Sunshine Coast. Close to the sea, alive in the sun and with a wonderful beachside community feel, you'll be in your element here. Located above a contemporary beachfront township – Zinc Bokarina offers you new-style beachfront living.
FIND OUT MORE